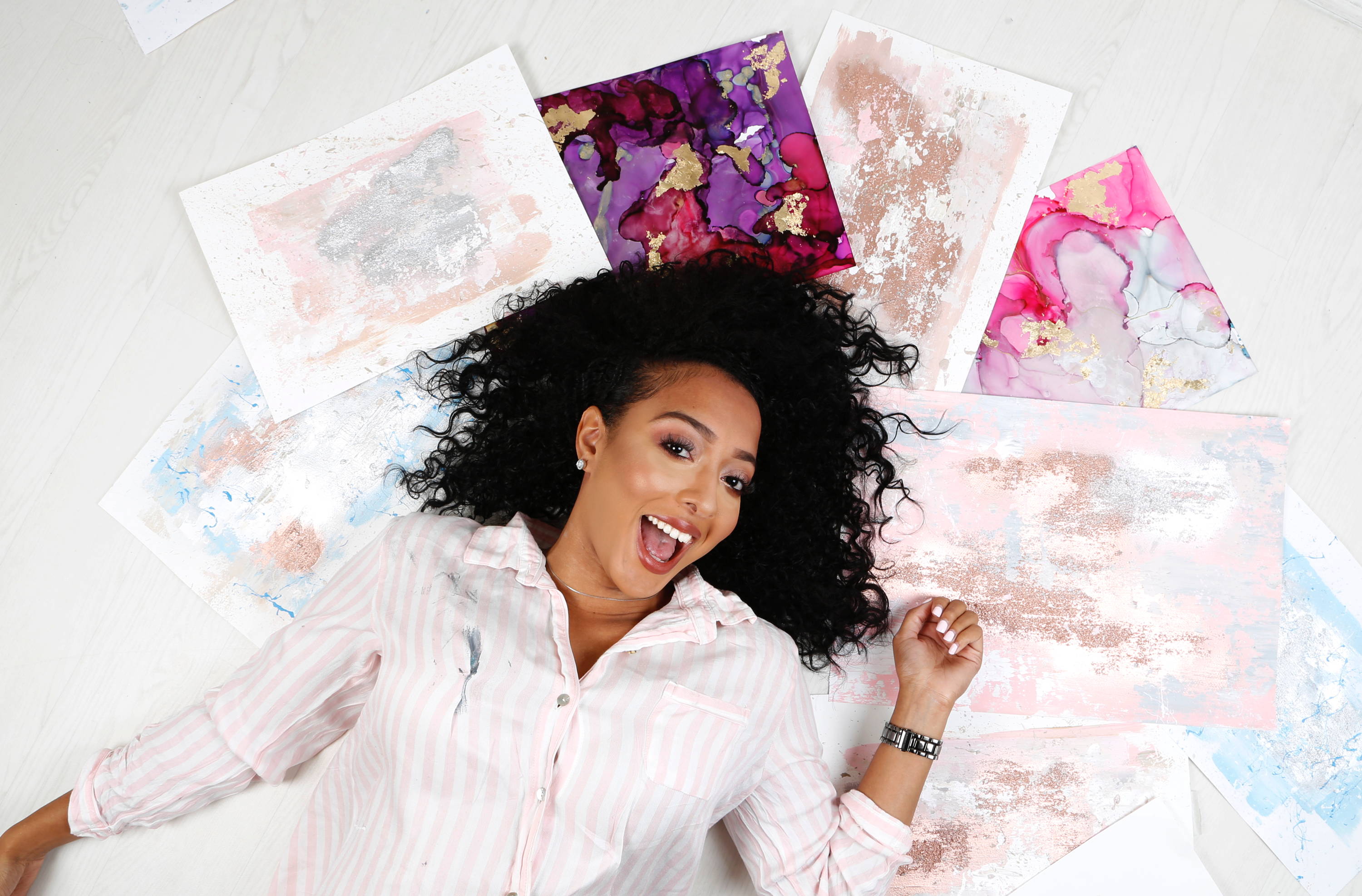 YHARNNA DIOR JOSEPH
Yharnna has always been a strong believer that positive thoughts become positive things. Through art, Yharnna strives to evoke happiness, empowerment and self love.
Born and raised in London, Yharnna believes that positivity is key to a mindful existence, which is why she chooses to project themes of joy and gratitude through soft colours and texture onto canvas. Creativity enables her to break barriers and express her thoughts and beliefs on different subjects.
HOW YHARNNA'S ART JOURNEY BEGAN
Yharnna attended University of the Arts London, where she graduated in Graphic Design. It was during her time at university that she would paint portraits of iconic musicians/celebrities in her spare time, as a distraction from her intense workload of university projects.
Through painting these pieces she began to attract attention via social media, where she eventually made an account to document her process.
After graduating in Graphic design, Yharnna made a conscious decision not to pursue her career as a graphic designer just yet as she was incredibly curious as to where her artwork could take her.
Fast forward two years, Yharnna launched Yharnna Designs LTD, where she began selling abstract artwork online via social media. It is through art that Yharnna aims to inspire people through her captivating storytelling behind each piece of art. Yharnna Designs artwork has now reached over 16 different countries world wide.
Yharnna's life experiences of taking risks has formed the visions and values of Yharnna Designs LTD which encourages people to whole heartedly believe in themselves, embrace their journey in life, always show gratitude and to do what makes you most happy! as happiness is key.
---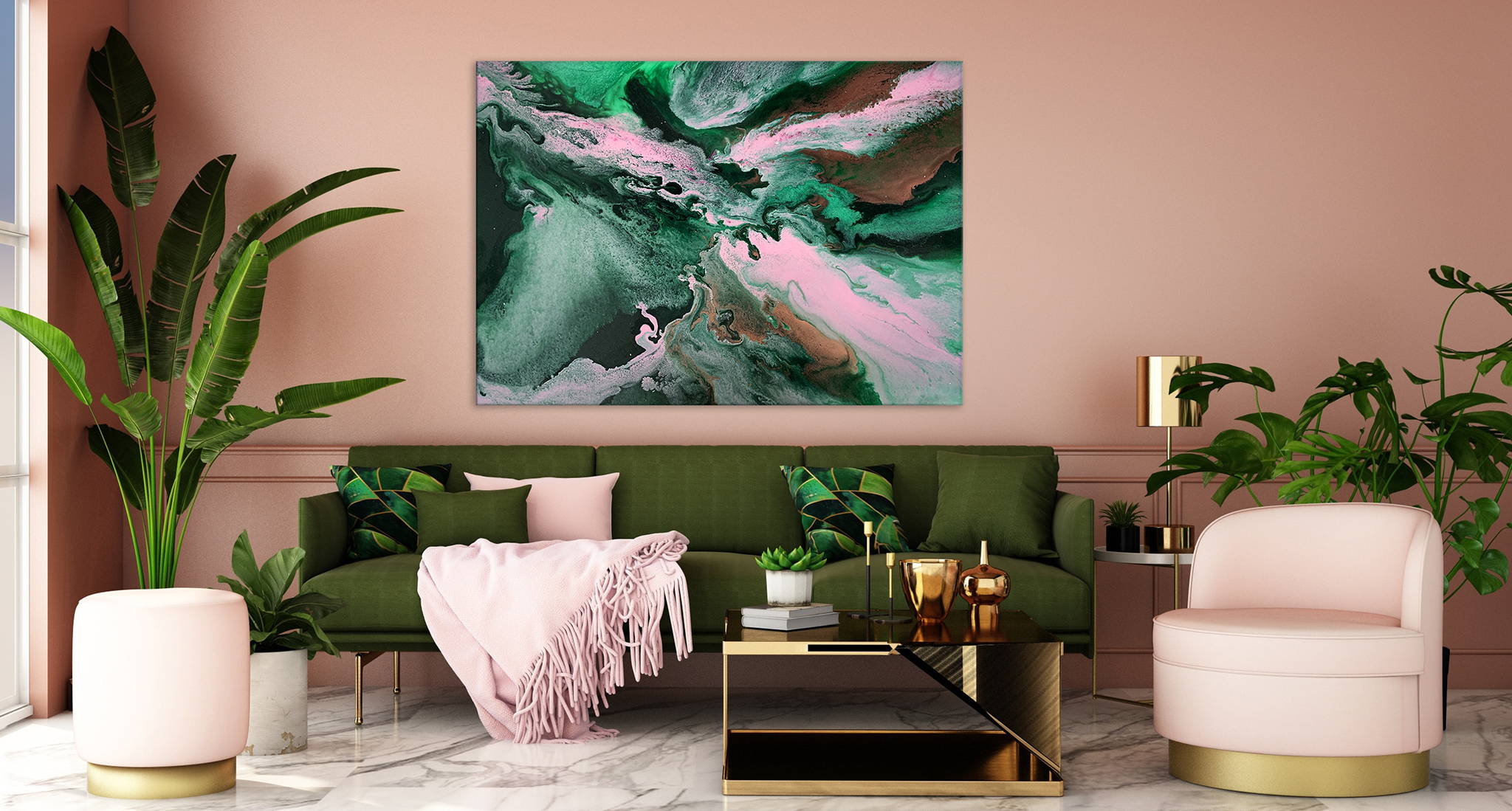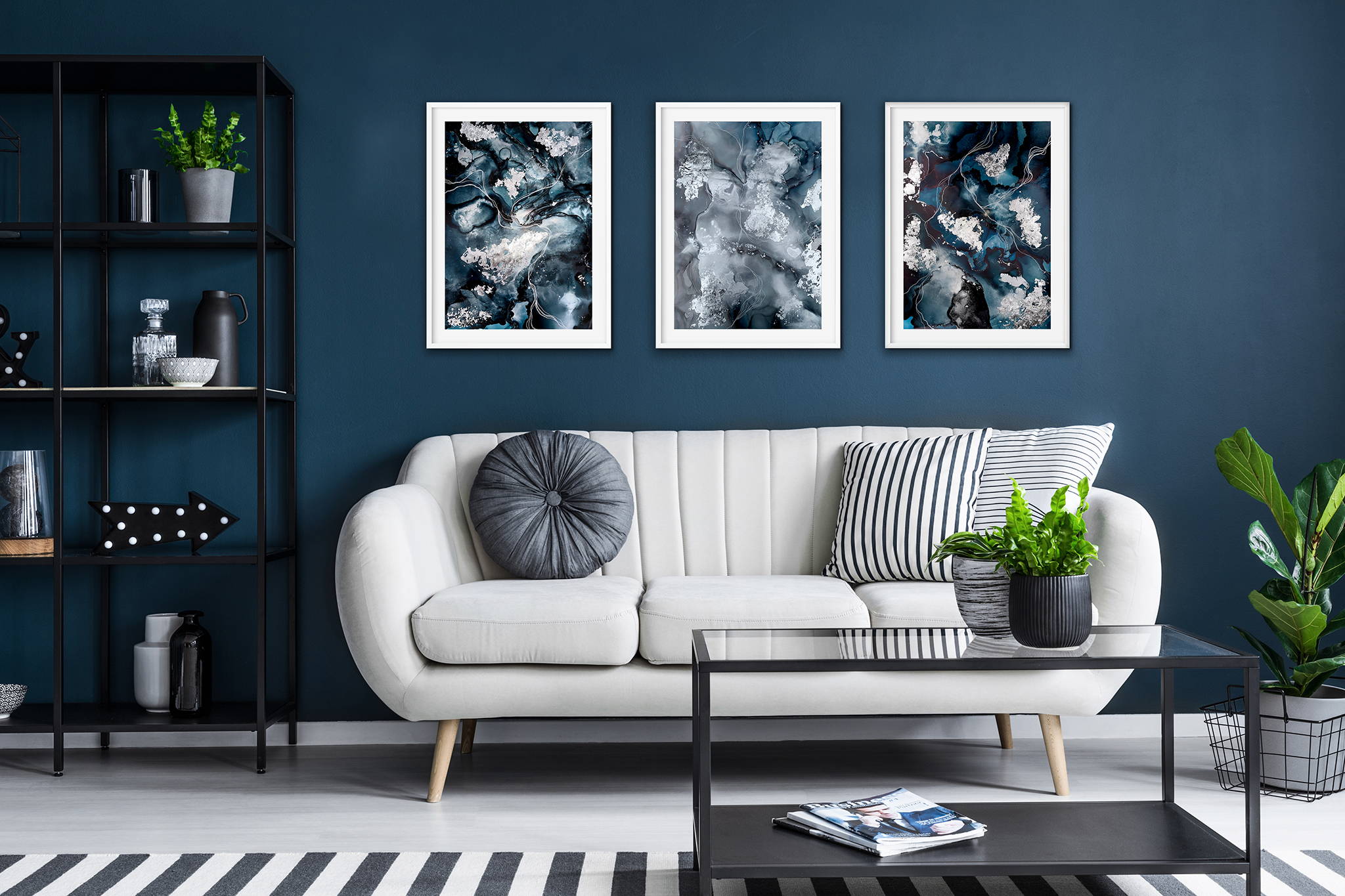 Interior Art
Throughout Yharnna's career as an artist, her journey has naturally led her down the interior design pathway where she often make personalised home art to compliment existing home decor.
Yharnna takes incredible pride in creating bespoke and meaningful art, designed to dress each wall with style and meaning.
Yharnna Designs services range from ready made original art and prints to custom made bespoke artwork, especially designed to tailor to your individual needs and decor.
Through the custom and Bespoke Service you can choose all your specifications and create your own customised and bespoke artwork from complete scratch.
So far Yharnna Designs artwork has reached over 16 different countries overseas. Other than the UK much of Yharnna's clientele Originates from countries such as: USA, Sweden, Australia, Qatar, Germany, Nigeria, Saudia Arabia and Dubai.
For all enquiries regarding custom and bespoke artwork please contact:
Info@Yharnnadesigns.com
Thanks so much for your enquiry, Someone will get back to you shortly!
This field is required
This field is required
This field is required